Changzhou Weidun Construction Engineering Co.
---
Ltd. is located in No. 200 Datong West Road, Nuitang Town, Wujin District, Changzhou City, the second phase of Zhongnan Hi-Tech Wujin Creative Cloud Valley, with 2037.45 square meters of its own storage and office space. The registered capital of the company is 20.8 million yuan, is a professional engineering company specializing in fire engineering design, installation, commissioning, repair and maintenance. The company was established in 2021, with professional contracting grade II of fire protection facilities engineering, professional contracting grade II of building decoration engineering, complete safety, quality and environmental protection certification, and bank credit rating 3A. The company has strong technical force and a group of technicians who have been engaged in fire-fighting work for a long time, proficient in fire-fighting technology, familiar with fire-fighting specifications and rich practical experience. The company employs 75 people, including 8 constructors, 10 constructors and 10 safety personnel, and all kinds of production machinery and equipment are in good condition. The person in charge of the company and the main management personnel have been in the business for many years, and more than 50% of the fire protection projects undertaken each year are in the real estate category, so they are very familiar with the fire protection construction in the real estate category, from the subcontracting contract filing, fire detection, fire inspection and acceptance, etc. The whole process is clear. The project manager of the project has rich experience and has cooperated with all major real estate companies, so he is familiar with the quality requirements of major real estate companies. In recent years, the company undertook the fire renovation project of Liyang Fenghuayuan project, the repair and renovation project of fire alarm system of Zhonglou District Taiying Bachianli Phase 1-3, and the project of Longchen Ying on Dongfang Avenue, Zou District, Zhonglou District. The project quality is excellent and has been affirmed by the fire management department and praised by the owner. With the development of social economy, the company has formed a one-stop service system of fire protection performance design, construction, testing and maintenance for the owner, so that it can meet the owner's demand for building functions, but also successfully pass the fire inspection, while saving a lot of unnecessary expenses for the owner! The company follows the principle of "science and technology is the first productive force", creates a good atmosphere of attaching importance to knowledge and talents, focuses on technological innovation, recruits new scientific and technological forces, aims at new technologies, new products and new techniques, and strives to improve the scientific and technological content of projects and project quality. The company strives to establish a harmonious customer relationship, improve the service concept, constantly improve themselves, and vigorously advocate the professional spirit of "down-to-earth people, conscientious work" to achieve self-worth! We are looking forward to more communication with you!
Talent pool
The company follows the principle of "science and technology is the first productive force", and creates a good atmosphere of valuing knowledge and talents. In recent years, the company has been improving the salary and benefits of employees and performance assessment, and trying to improve the salary level of employees, so as to attract talents with superior treatment and generous benefits. The company actively recruits talents from universities and colleges, introduces talents from the same industry, selects talents from the professional and technical backbone, strengthens the internal training of staff, brings up the new with the old, focuses on training young technicians, plays the cohesive role of professional and technical talents, and thus promotes the long-term development of the enterprise!
Business Management
The company to management for quality, quality for reputation, reputation for the market, the market for efficiency, efficiency for development! Science and technology to promote business, product sales and engineering construction two legs to walk, and all kinds of fire equipment and equipment, intelligent monitoring equipment, quality of survival, reputation to solicit customers, innovation to promote development!
Corporate Culture
1. Safety policy: adhere to prevention-oriented, strictly abide by the rules and regulations, reduce environmental pollution, ensure the well-being of employees, create a safe project, and achieve steady development! 2. Quality policy: quality-oriented, careful construction, good faith and contract, quality service! 3. Development policy: create excellence and innovation, do specialization and precision, and regain people and trust, win-win and progress together!
Corporate credentials
1. Fire protection facilities engineering professional contracting grade 2: can undertake the construction of building height of 100 meters and below, building area of 50,000 square meters and below, flammable, combustible liquids and flammable gas production, storage devices and other fire protection facilities engineering construction. 2. Building decoration engineering professional contracting grade 2: can undertake the unit project cost of 12 million yuan and below the construction of building interior and exterior decoration projects (except building curtain wall project). 3. Obtained Changzhou Construction Industry Enterprise Annual Credit Management Manual, Jiangsu Province AAA level contract-keeping and trustworthy enterprise. 4. The company has passed ISO 14001:2015 Environmental Management System Certificate, ISO 45001:2018 Occupational Health and Safety Management System Certificate, ISO 9001:2015 Quality Management System Certificate.
Honors and Qualifications
---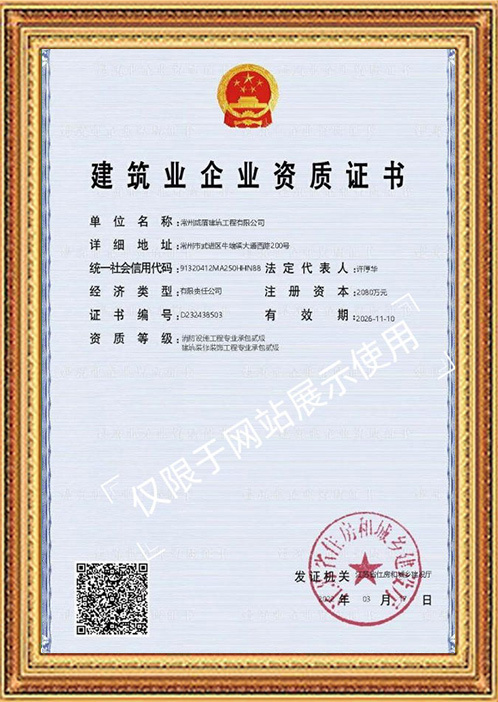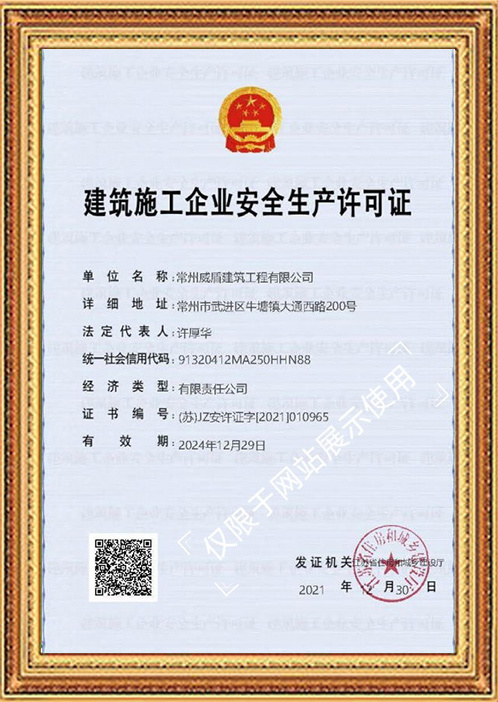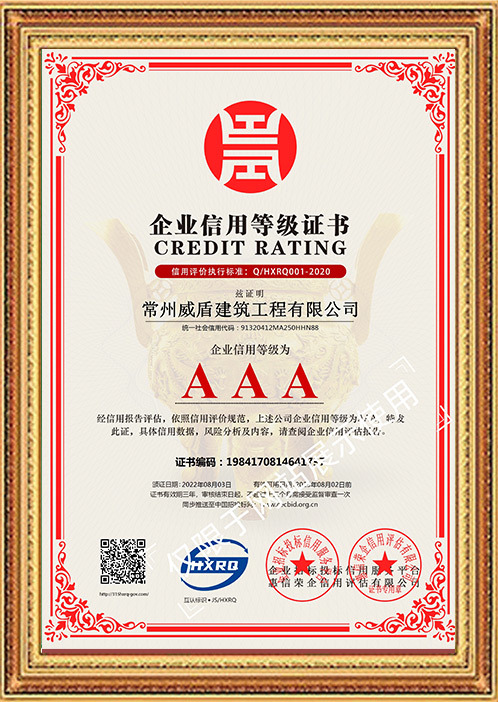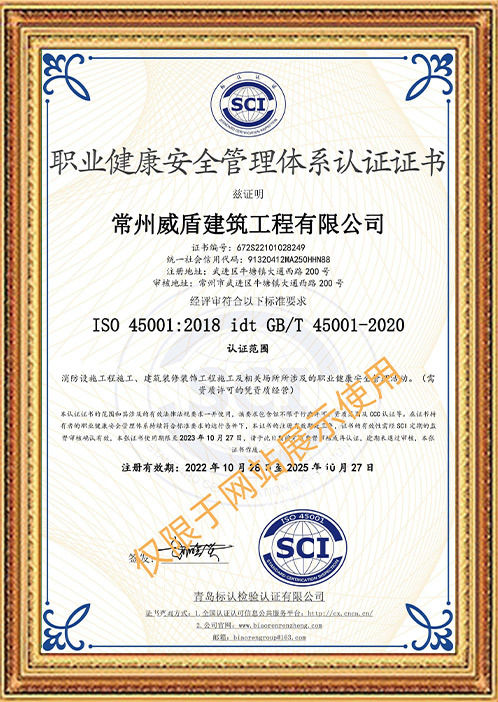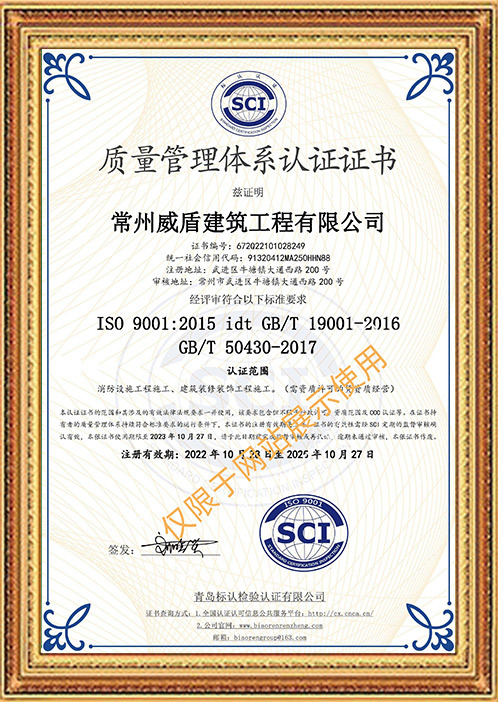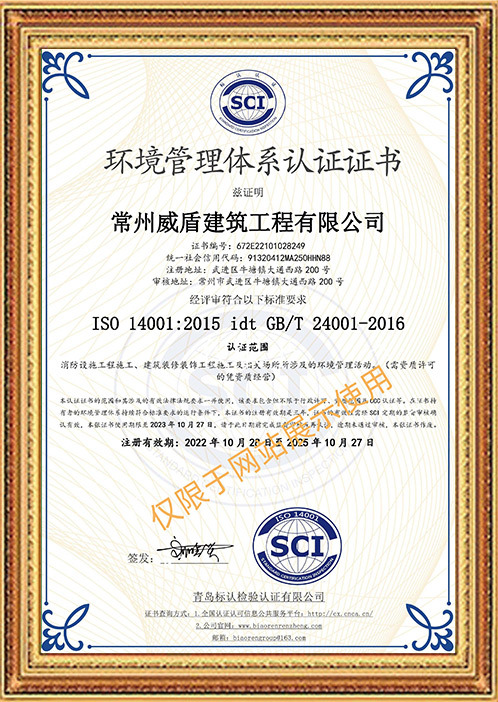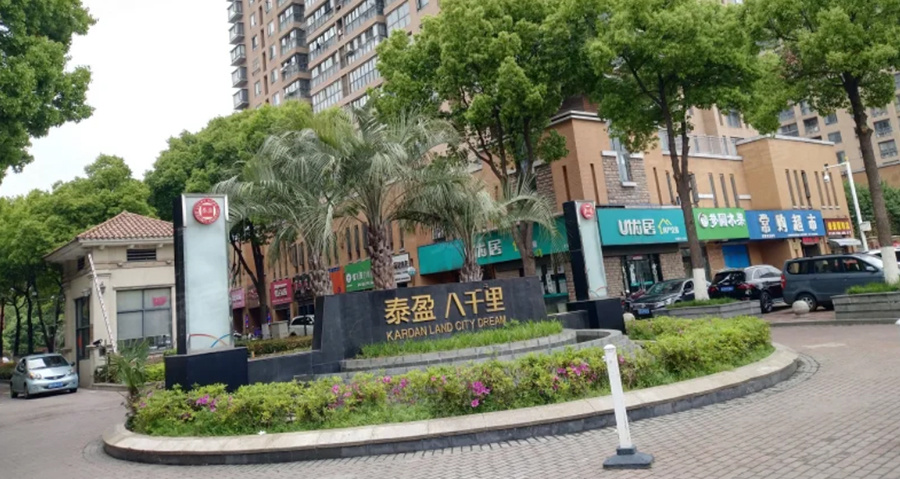 Maintenance of the fire alarm system in Yachieri Phases 1-3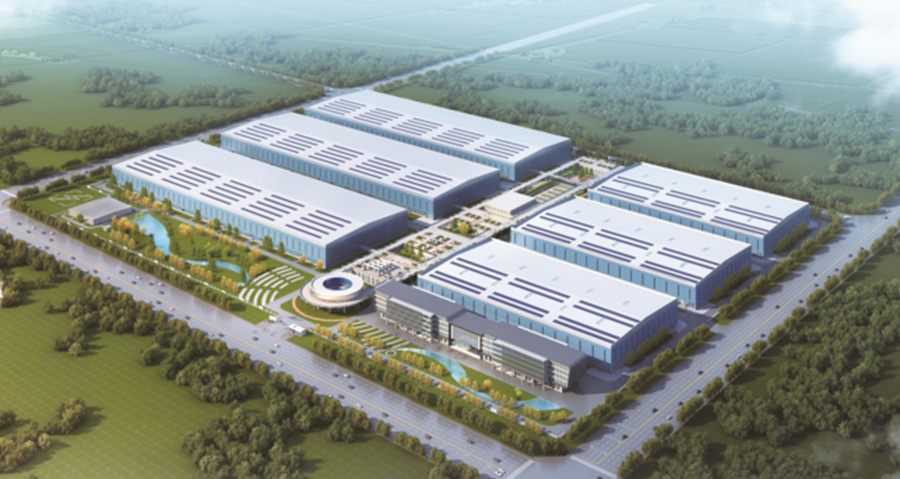 Betrayal (Jiangsu) New Energy Materials Co.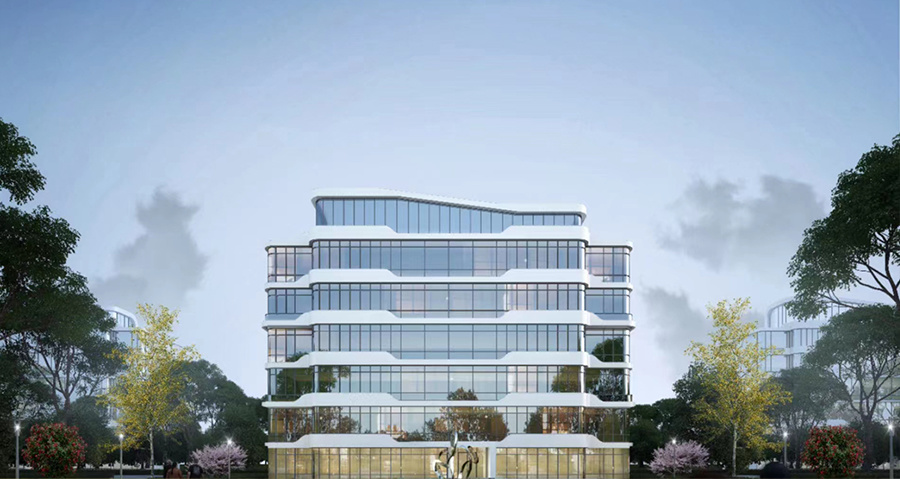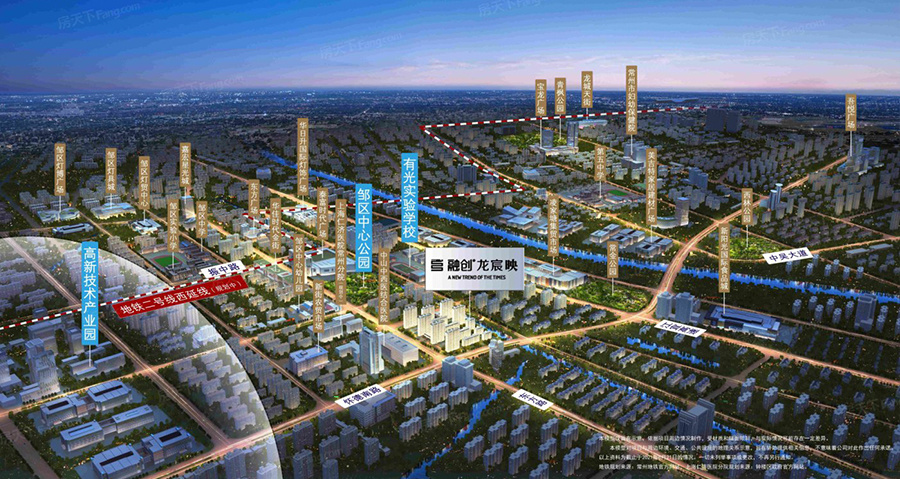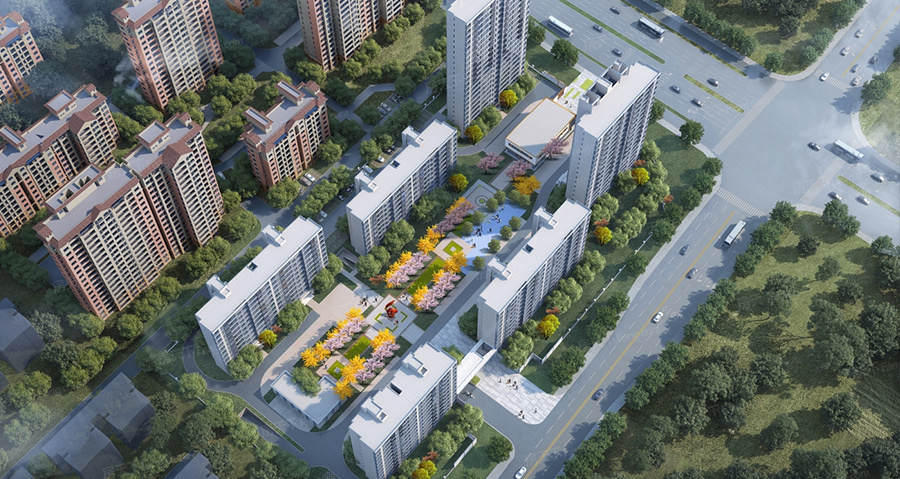 Wuhu Yi Kang South Lake Cloudland